Total Productive Maintenance System
Total Productive Maintenance system (TPM) is a management system for equipment service and maintenance with the goal of improving the comprehensive efficiency of the equipment. It takes preventative maintenance of the whole system as the process and the participation of all staff as the basis.
Through project implementation, the following functions can be realized: fixed assets registration, equipment grading and classification, equipment maintenance baseline setting, equipment failure and analysis, SOP and knowledge base, work order execution record, non-standard maintenance items, equipment KPI report, inspection report and planned maintenance management report etc.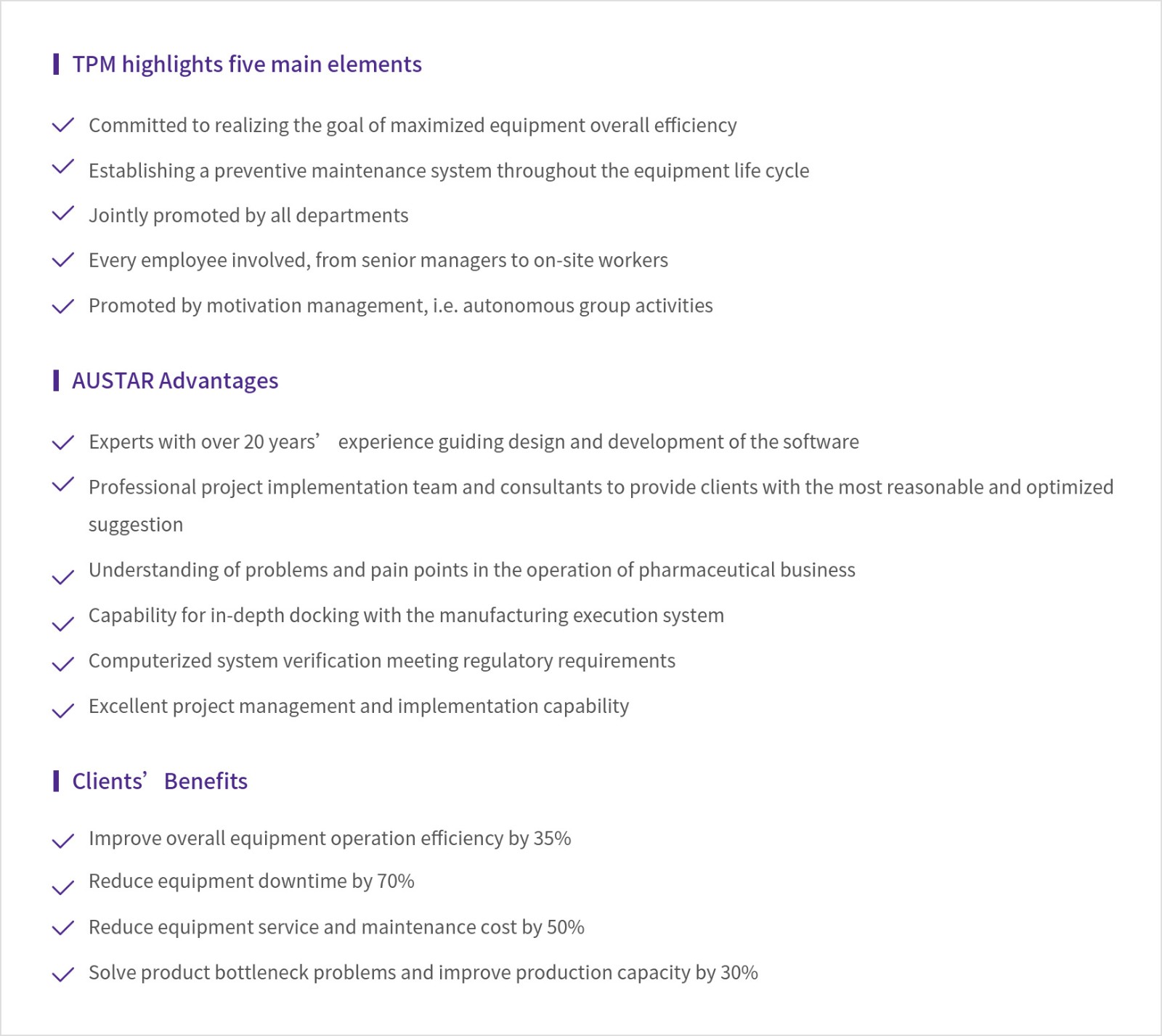 Equipment Management System
Equipment Management System (EMS) enables equipment management personnel to better understand the equipment situation and equipment maintenance personnel to better maintain the equipment. Paperless equipment data management could connect equipment and related personnel to improve overall work efficiency.

The equipment management system has the following management functions, namely equipment assets and technology management, equipment documentation, equipment defect and accident, preventive maintenance, maintenance plan scheduling, work order generation and tracking, spare parts management, maintenance cost accounting, defect analysis and statistical statements.