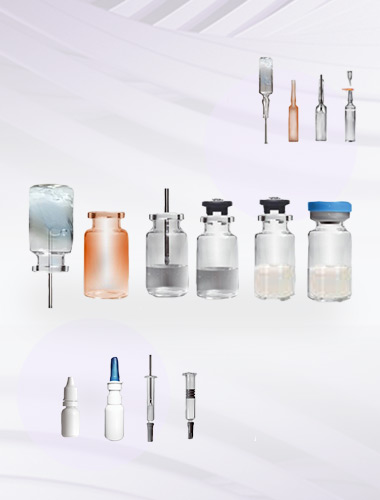 Sterile Filling Application
Relying on the introduction of the cutting-edge sterile filling technology and concepts from Europe and the United States, AUSTAR is committed to providing clients with efficient, flexible and reliable liquid and powder sterile filling solutions with its cutting-edge technology and excellent quality.With its business covering the chemical medicine filed and biomedical field, AUSTAR can, according to clients different forms of packaging materials, provide high-speed production line for ampoules, vials, syringes and plastic bottle also for pilot scale or laboratory equipment which involves different functional applications including washing machine, heating tunnel, high-speed liquid filling and stoppering machine, powder filling machine and capping machine etc. AUSTAR can also integrate O-RABS, C-RABS or isolator according to product characteristics to protect product and personnel at different levels. Meanwhile, the company can perfectly integrate and dock its freeze-dryer and automatic loading & unloading device to form a highly integrated sterile packing system for lyophilized powder. We have senior experienced technical consultants and validation team to provide the powerful support and assistance to clients based on the regulatory compliance of toxic and high potent products.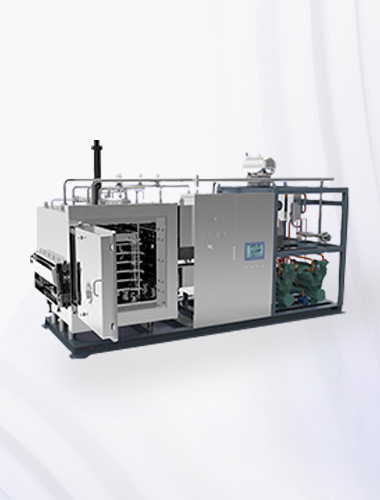 Freeze-drying Application
Inheriting the advanced technology of the former Leybold freeze dryer of Germany, AUSTAR freeze-dryer is widely used in pharmaceutical fields including biological preparations, chemical preparations, blood preparations, oral tablets and APIs, involving different scale applications such as xLYOLAB laboratory and LYOCORE commercial production freeze-dryers etc. The production capacity ranges from 0.5m2 to 40m2. AUSTAR can provide customized solutions for toxic products, organic solvent products and liquid nitrogen refrigeration according to clients' special needs, and also provide clients from different countries with equipment conforming to corresponding pressure vessel standards such as ASME, PED and GB150 etc. The fixed and mobile automatic loading & unloading device matched to the freeze dryer can be equipped with LAF, o-RABS, c-RABS and isolator according to different loading & unloading methods. Together with freeze-dryer can perfectly integrate and dock with the filling line to form a highly integrated sterile filling and sealing system for lyophilized powder. European standards are adopted for AUSTAR freeze-dryer from 3D design to manufacturing and test. Professional compliance team reviews the design for its cGMP compliance, and provides complete verification documents and high-quality after-sales service. AUSTAR is committed to providing clients with intelligent, stable, safe and compliant high-end freeze-dryer equipment.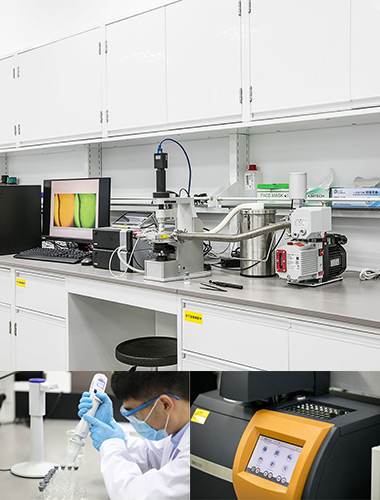 Freeze Drying Laboratory
Equipped with cutting-edge technologies, the AUSTAR Freeze Drying Laboratory is capable of providing comprehensive services from determination of critical parameters to process development and offering systematic solutions from hardware to process in the freeze-drying field.
The AUSTAR Freeze Drying Laboratory has the technical consulting team with extensive industry experience in freeze-drying cycle development, cycle optimization, scale-up and technology transfer, and is able to provide services meet the requirements of development of freeze-drying cycle and freeze-dried product. By using analytical equipment such as Differential Scanning Calorimetry (DSC), Freeze Drying Microscope (FDM) and Karl-Fischer coulometer, physicochemical characteristics of the product prior to and after freeze drying could be determined, which could allow us to gain deeper understanding about the product and the process, and thereby optimizing the freeze-drying cycle, increasing the production efficiency and improving the product quality.
Services provided by the AUSTAR Freeze Drying Laboratory include determination of the physicochemical properties of the product, development of freeze-drying cycle, cycle optimization and scale-up, analysis of the quality of freeze-dried product, troubleshooting and training.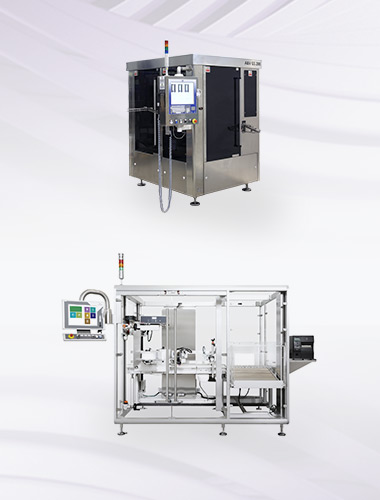 Inspection and Track & Trace Application
With introduction of the advanced technology from Europe and the United States, AUSTAR inspection and track &trace product line is applied to detection of packaging appearance and foreign body defect of sterile preparations, appearance inspection of oral preparations, packaging integrity test and integrated drug tracing solutions. The automatic inspecting technology can be applied to various preparations types such as vial, PFS, ampoules, glass bottles, soft bags, card bottles, tablets and hard capsules etc. Advanced optical distribution and image processing system ensures detection of every defect. The packaging integrity test solutions adopt USP1207 non-destructive and deterministic test method, which can provide applications at different scale for clients' laboratories and production lines. Meanwhile, the test solutions can be integrated with the -inspection machine as an all-in-one machine with the function of inspection and leakage detection to guarantee drug quality. With accurate response to mandatory requirements for drug traceability of various countries, the full-level (L1-L4) applications of Austar drug traceability solutions provide clients with intelligent, efficient and stable drug traceability system. AUSTAR is committed to providing our clients with the advanced and reliable solutions for their drug quality assurance and control.